The Healthy Cuisine
by The Holistic Spa Marie de Bourgogne
The Lunchbox restaurant in Beaune is an authentic meeting place where you can eat in a balanced way, either on site at the buffet or to take-away thanks to vegetarian Ayurvedic dishes.
Those dishes are made by an Indian Chef and  under the supervision of a nutritionist.
This concept consists in globally rebalancing one's doshas for a healthy cuisine that combines benefits and tasting pleasure!

Our à la carte « Thalis »
LunchBox challenges us by making us travel ! The Thalis, these tin plates come straight from India, the cradle of Ayurveda. They allow you to portion your meal according to your full desires and tastes and depending on the buffet of the day! Plus, thanks to our mini Ayurvedic Quiz, you will learn further information about your "birth constitution". In Ayurveda,  « balanced Doshas » are the keys to a perfectly healthy life! Thanks to our fun menu, you can adapt your choices according to your Doshas and you can also eat in a healthy and balanced way…
Our menu is flexible : it follows the seasons  and proposes starters, main dishes  and desserts to savour on site in our Thalis plates or to take away in our lunchboxes. Here is a glimpse of the dishes that you will be able to have at the daily buffet among the 50 recipes that will be featured…
Vegetarian Indian Samosas
Your Ayurvedic journey starts by those samosas to be savoured as starters, they come with a ''Vuraga''sauce…
It is ideal for stimulating the immune system, reducing inflammations, fighting viruses and other bacteria which makes the perfect combo to face winter!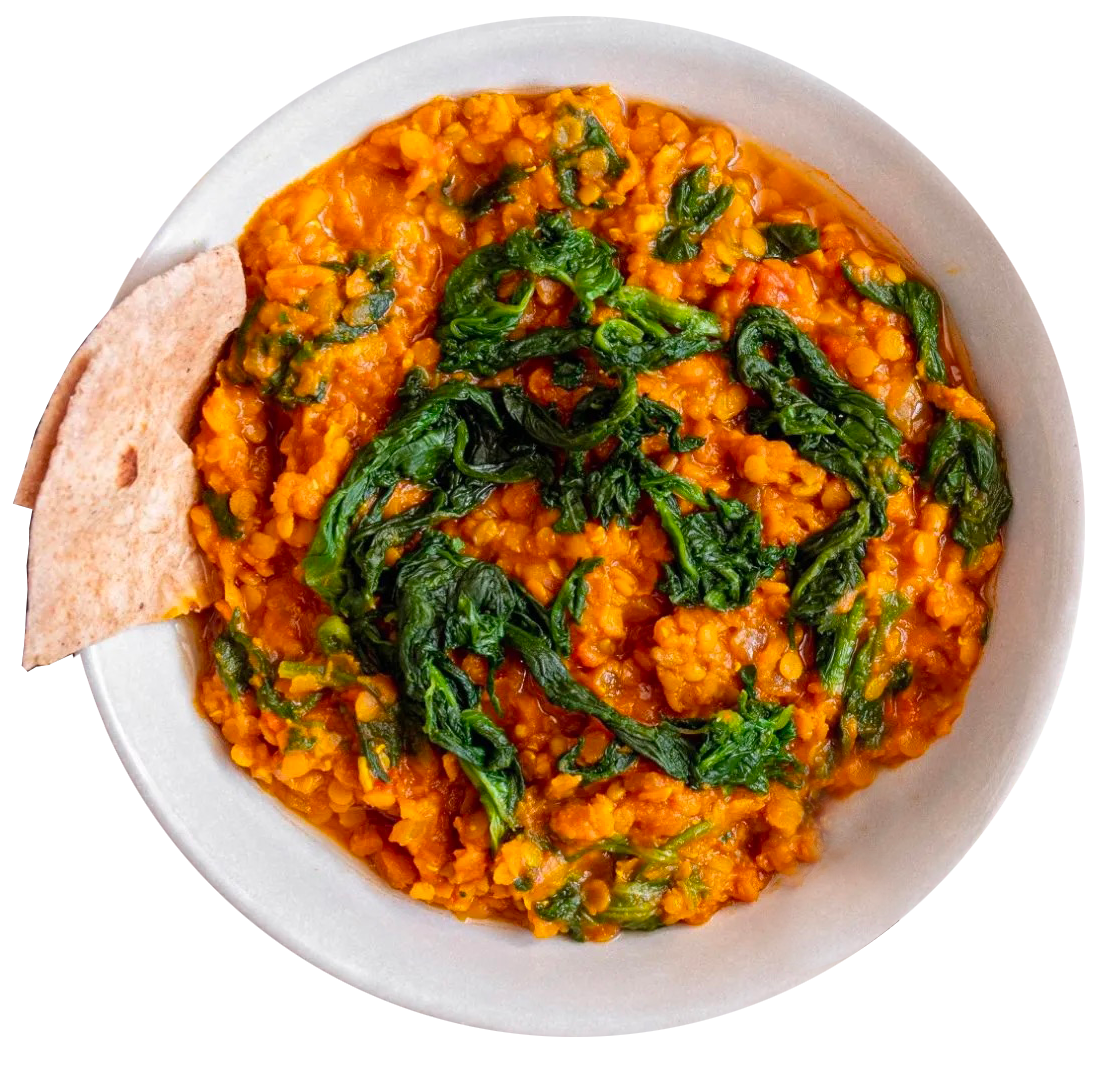 Potassium, folate and iron contained in lentils all have a lot of advantages : potassium reduces  blood pressure and counterbalances the negative effects of salt. Lentils have beneficial effects on all your doshas.
Still in a caring spirit, Le cep family is growing and now proposes you to have meals at the restaurant Lunchbox. It is an original concept that features dishes with sweet Indian notes  and beneficial properties that complete the treatments as well as  the massages that can be provided by the  Holistic Spa Marie de Bourgogne. A healthy body in a healthy soul can also be related to your taste buds pleasure ! Furthermore, Ayurveda leaves nothing to chance :  each dish is recommended according to your dosha. Plus, by combining the benefits of our Ayurvedic treatments and a balanced diet, you will rebalance your body and your soul. 
Lunchbox, it is also a tea salon  and a shop where you will be pleased to find your Vinésime cosmetics, our new organic and CBD tea range along with our Ayurvedic oils. 
Open the door of the freshly renovated courtyard from the 16th century  and discover a new Yoga room as well as our sessions open to all of us, sign in !  You will also find our « Hubert 360 » sport facility  for flash individual sessions of 10′ à 30′ max for a fitness programme or a physical re-education. You will also find a patio to relax from the hustle and bustle of the city.
 To sum up: you new cocoon of IN and OUT well-being is in Beaune ! 
Ayurveda & Doshas…
Welcome to the Holistic Spa Marie de Bourgogne
Walk across Lunchbox dining room, then discover its 16th century courtyard : welcome to Holistic Spa Marie de Bourgogne ! It is a unique place that has got several international awards. You will be greeted in the heart of Beaune for 1hour of relaxation, 1 week of rebalancing, fitness program or sheer disconnection. Welcome to India !
 Holistic Spa Marie de Bourgogne proposes you  Ayurvedic cures : you will be supervised by an Indian doctor in Ayurveda and his team of practitioners. He will offer you an Ayurvedic assessment in order to know your main dosha as well as your unbalances along with a massage and Ayurvedic treatments schedule to attend your needs  and to cure your disorders. Please check out the dedicated website to learn more about our cures.
Bespoke diet
Bespoke Ayurvedic Food Schedule 
UNIQUE Concept in France
Union between India and Burgundy : that is our assumed paradox !